Member Categories
---
---
Business Services
AFLAC, Corporate and Individual Medical Plans
President of J L Grace & Associates, representing AFLAC.Serving the Chicago Land Area since April 1979.
Serving and consulting business' regarding employee benefits.
Specializing in core and supplemental benefits.
Consulting in Corporate and Individual medical plans.
I help my clients adopt plans that will attracted and retain quality personal, by enhancement of their benefits with little or no cost to the employer
Jeff Grace, J L Grace & Associates/AFLACOffice: 630-462-9030 | Claims: 800-992-3522 | Fax: 630-203-6042
---
Locksmith, Physical Security Specialist
The Flying Locksmiths Chicago Southwest
Serving the southwestern suburbs and surrounding communities.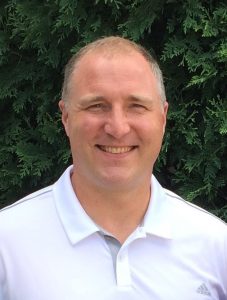 Fully licensed and insured.
We provide commercial and residential locksmith installation, maintenance,and repair services including lock rekeying, exit devices, crash bars, door closers, deadbolts, knob and lever sets, high security systems, masterkey systems, and much more.
If It's On The Door, We Handle It!
Abe Rife, Owner, The Flying Locksmiths Chicago Southwest                                   
Office/Scheduling: (708) 330-4144  |  Cell: (708) 522-7742
www.flyinglocksmiths.com  |    ChicagoSW@flyinglocksmiths.com
---
Financial Services
Bank – Retail
A Bank Who Knows Your Name and Your Needs
Passion Integrity Service
Three words that sum up the commitment of my staff and I to our customers!
Inland Bank and Trust offers customers a friendly, local bank that is backed by the same kind of financial strength as larger banks. The goal we strive for every day is to deliver first-class banking services to all individuals, families and businesses within the communities we serve.
So while we pride ourselves on our friendly faces, we're able to take service to a much higher level – with a broad spectrum of deposit accounts, savings products and loans that are sure to suit your individual and business needs.
Laura Butolph, AVP Branch Manager, Inland Bank
Office: 708-579-4300 | lbutolph@inlandbank.com | www.inlandbank.com | 5456 South La Grange Rd. Countryside, IL 60525
---
Lawyer – Estate Planning
Debra Anthony Law Office
Attorney helping people arrange their affairs and stay out of court
An attorney for more than 30 years who focuses on estate planning (wills and trusts)
Debra Anthony Law Office
Office: 630-354-8789 | debanthonylaw@gmail.com | www.debanthony.com
---
Mortgage Specialist
Marquette Bank
Home Financing
Your Personal Mortgage Consultant for Life
With 13 years of experience in lending, Jeff has the knowledge and expertise to find the right loan program and rate for you. Marquette Bank is a family owned, community bank – big enough to offer very competitive rates and a wide range of home financing options, but small enough to offer the personal attention you deserve.
Grant funds available for first time homebuyers
New Purchase Mortgage Loans with very low down payment options
No closing cost refinances available
Home Financing options include conventional, jumbo, construction to perm, FHA and Home Equity Loans/Lines of Credit
Jeff Reichl, Mortgage Specialist, Marquette Bank, NLMS #729566
Office: 708-288-4480 | jreichl@emarquettebank.com | www.jeffreichl.com | Marquette Bank – Member FDIC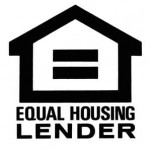 ---
Health & Wellness
Chiropractor
Complete Rehabilitation, LTD
At Complete Rehabilitation our mission is simple: Get Well. Stay Well.
To help you Get Well, we utilize a combination of different disciplines including: chiropractic, physical therapy, massage therapy and acupuncture. This combination approach allows our office to treat a wide variety of musculoskeletal issues ranging from neck, back, shoulder and knee injuries to post surgical joint replacement and a variety sports injuries.
To help you Stay Well, the office offers six types of massage: Swedish, Deep Tissue, Sports (PNF Stretching), Scalp & Foot, Lymphatic Drainage and TMJ.
Dr. Michael Pinckney, Owner, Complete Rehabilitation, LTD
Office: 708-354-9599 | mick@CompleteRehabilitation.net | www.CompleteRehabilitation.net | 442 Sherwood Road, La Grange Park, IL 60526
---
Juice Plus Distributor
Put quite simply, Juice Plus is a convenient way to add nutrition from 17 different fruits,  vegetables
and whole grains and 9 varieties of berries and grapes, into your diet every day.
Juice Plus is CONCENTRATED FOOD—all products (capsules, chewables, protein drinks and bars)
have a NUTRITION LABEL, NOT A VITAMIN OR SUPPLEMENT label.  All items are NON-GMO,
gluten-free, chemical-free, pesticide-ree and Kosher.
Over 30 gold-standard, placebo-based SCIENTIFIC RESEARCH STUDIES indicate
that Juice Plus delivers key phytonutrients that are absorbed by the body, helps  reduce oxidative stress, protects DNA, helps support the immune system, lowers homocysteine, and
positively impacts cardiovascular wellness.
According to Dr. Richard Du Bois, M.D., "Nothing else in the world, with or without a prescription, can do that!"
Carol is also a Certified L.E.A.N. Health Coach for the Dr. Sears Wellness Institute.
She is available for group and private training sessions which focus on making informed,
positive food and lifestyle choices.
Carol Yundt, Certified Health Coach
Office: 708-349-2006 | carol.yundt@comcast.net | carolyundt.juiceplus.com
---
Home Services
Realtor
Coldwell Banker Residential Brokerage
Katrina Ladyga is your Southwest Chicagoland Real Estate Expert – a full-time REALTOR working with buyers and sellers and assisting them with their entire buying and selling process. Serving LaGrange, LaGrange Park, Western Springs, Brookfield, Countryside and surrounding suburbs. Katrina has a deep understanding of the real estate market. With meticulous attention to detail and an extensive personal and professional network, Katrina is committed to giving her clients everything they need throughout the real estate process.
Katrina has experience with all types of clients and properties, from first-time buyers in search of a condo to clients buying or selling luxury properties to short sales to relocations. Many of Katrina's clients are personal referrals and she has been fortunate to work with repeat clients over the years as their lives have changed so have their housing needs.
Katrina knows the soutwest suburbs firsthand; she has lived in the LaGrange area for 24 years. She has a passion for her business but also enjoys traveling, running, scuba, golf and just about anything outside. Contact Katrina for more information about the southwest suburban real estate market.
Soutwest Suburban Knowledge
Katrina Ladyga has 18 plus years real estate experience. She has served the area during the boom and bust years, and is still here to tell about it. Katrina is a seasoned negotiator specializing in LaGrange, Western Springs, Brookfield, Countryside and LaGrange Park communities.
Katrina helps families relocating from various parts of the country. She knows her way around new construction, single family homes, condominiums, rehabs, historical homes and resales. Call on Katrina for your real estate needs.
Katrina Ladyga, Coldwell Banker Residential Brokerage
Office: 708-334-9675
---
General Contractor, Project Management, Construction Management
MAS Construction Design & Consulting
From remodeling your home, investment property or commercial space, the dedicated individuals at MAS Construction, Design and Consulting are here to help you every step of the way. We will work with you from "Inception to Completion" of your project.
We help clients that need small repairs and maintenance in their home or business.
We help clients that need Basement, Kitchen and Bathroom remodeling.
We help clients that need consulting on a potential investment property or a new home purchase.
We work with Residential and Commercial clients in the Chicago Area and Surrounding Suburbs.
Working with you every step of your project from Inception to Completion​​​​​​​​​​​​​​​​​​​​​​​​​​​​​​​​​​​​​​​​​​​​​​​​​​​​​​​​​​​​​​​​​​​​​​​​​​​​​​​​​​​​​​​​​​​​​​​​​​​​​​​​​​​​​​​​​​​​​​​​​​​​​​​​​​​​​​​​​​​​​​​​​​​​​​​​​​​​​​​​​​​​​​​​​​​​​​​​​​​​​​​​​​​​​​​​​​​​​​​​​​​​​​​​​​​​​​​​​​​​​​​​​​​​​​​​​​​​​​​​​​​​​​​​​​​​​​​​​​​​​​​​​​​​​​​​​​​​​​​​​​​​​​​​​​​​​​​​​​​​​​​​​​​​​​​​​​​​​​​​​​​​​​​​​​​​​​​​​​​​​​​​​​​​​​​​​​​​​​​​​​​​​​​​​​​​​​​​​​​​​​​​​​​​​​​​​​​​​​​​​​​​​​​​​​​​​​​​​​​​​​​​​​​​​​​​​​​​
Maurice Smith, Project Manager, Licensed General Contractor
Office 312-818-8609 | Cell 773-981-7110 | masconstructiondc@gmail.com | www.masconstructiondc.com
---
Personal Services
Insurance
Farmers Insurance – Mike Pekny
If you know someone looking for an insurance agent, they are looking for me. I specialize in working with clients who want the correct coverage for their home, auto, life, or small business insurance. I take a personalized approach with each and every client and will work to keep them for a lifetime. My office is in Westmont, but most appointments take place at my client's kitchen table. Let me help you make the right decision about your insurance. Don't buy the wrong insurance coverage at the right price.
Mike Pekny, President
Office: 312-399-3634 | mpekny@farmersagent.com | www.farmersagent.com/mpekny | 414 Plaza Drive Suite 102, Westmont, IL 60559
Find me on LinkedIn | Like me on Facebook | Follow me on Twitter