Member Categories
---
Business Services
Legal Shield, Identity Theft Protection, Prepaid Legal – Lynn Lionhood
Lynn Lionhood is with LegalShield/IDShield and she works with individuals, families, small business owners and employee groups to protect them and their families with the help they need in their day-to-day issues that need resolution.  Maybe it is an issue with insurance, car repairs, mortgage or landlord, airline, utility company, cell phone, internet, neighbor, creditor, school, employer, family law issue, whatever your particular issue; wouldn't it be great to have an entire law firm to assist you?   Maybe you haven't gotten around to preparing your estate documents like a will, living will and medical power of attorney.   These are complimentary.   Do you really know where to begin to restore your identity once it has been compromised? Do you realize your children have a social security number since birth and no one really looks at it for 16-17 years?  The criminals know this and find them a ripe target. What about your business, do you need help with contracts, collection of debt, HR issues or maybe government compliance?  Maybe you would like to offer employee benefits but can't afford it.  Let's have a conversation and see how I can bring a smile to you today.
Lynn Lionhood, Independent Associate, Legal Shield and Go Small Biz                                
Phone: 630-697-6889 | rhl6807@gmail.com | www.lynnrlionhood.wearelegalshield.com |
Financial Services
Mortgage Specialist – Jeff Reichl
Marquette Bank
With 20 years of experience in lending, Jeff has the knowledge and expertise to find the right loan program and rate for you. Marquette Bank is a family owned, community bank – big enough to offer very competitive rates and a wide range of home financing options, but small enough to offer the personal attention you deserve.
Online Applications
Grant funds available for first time homebuyers
New Purchase Mortgage Loans with very low down payment options
No closing cost refinances available
Home Financing options include conventional, jumbo, construction to perm, FHA and Home Equity Loans/Lines of Credit
Closings Right in Your Home
Jeff Reichl, Mortgage Specialist, Your Personal Mortgage Consultant for Life, Marquette Bank, NLMS #729566
Direct: 708-288-4480 | jreichl@emarquettebank.com | www.jeffreichl.com | Marquette Bank – Member FDIC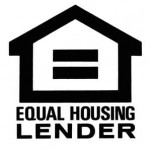 ---
Property & Casualty Insurance – Don Murphy
American Family Insurance
"ALL YOUR PROTECTION UNDER ONE ROOF"
With over 12 years in the insurance industry, Don has served as a licensed risk adviser helping to protect families and small businesses. As your American Family Insurance agent, he can offer you dependable auto, home, business, health and life insurance, as well as other insurance products. Whether your dream is just a glimmer or a more thought-out idea, it's there. Everyone has a dream and ours is to help you achieve yours.
Don was born and raised on Chicago's South Side. He received his Bachelor of Arts in Liberal Arts and Sciences from the University of Illinois at Urbana-Champaign. Don currently serves as the President of Oak Lawn Chamber of Commerce. He also serves on the board of directors for The Children's Museum in Oak Lawn. Above all, Don believes in faith, family, education, and all else that serves the advancement of his community and humanity.
Don Murphy Agency, Inc. (Serving IL, IN, NE, WI, AZ, GA & OH)
Office: (708) 229-1112 | Fax: (855) 891-0421 |dmurph2@amfam.com | www.donmurphyjr.com
---
Health & Wellness
Mental Health Counseling – Mary Jo Armstrong
Time To Heal Center, LLC
Mary Jo Armstrong is a Licensed Clinical Professional Counselor, specializing in grief, anxiety, marital and relationship issues, childhood trauma, and helping people make the changes they need to lead a happy and fulfilling life.
In 2009,  at age of 50, Mary Jo found herself in an unhappy marriage, driving a school bus, and with all 5 of her children living at home. Mary Jo was feeling hopeless and unfulfilled, and decided it was now or never to create the life she longed for.  Mary Jo finally knew what she wanted to be when she grew up…a Licensed Clinical Professional Counselor.  Serving others through some of the most crucial and agonizing times of their lives has allowed Mary Jo to live her life's purpose.
Mary Jo has compassion, empathy, and an understanding of her clients problems that can only come through from a lifetime of experience.  It's as if God created her life for the
purpose of helping others. Funny how that seems to be the case for everyone.
Mary Jo Armstrong, Licensed Clinical Professional Counselor
Phone: 331-385-0151 | maryj.armstrong@aol.com |
---
Home Services
Home Inspector – Hank Sander
Heartland Home Inspections
My name is Henry Sander, with Heartland Home Inspections. I am a Licensed Home Inspector in Illinois since 2013, through the State of Illinois and Certified ACI ASHI (American Society of Home Inspectors). I have completed more than 2500 inspection to date & my building credentials and certifications include CRT (certified residential thermography). EMSL & ASHI indoor air quality & Mold Testing Certified. Training and certifications from NADRA (North America Deck & Railing Association) for proper modern decking practices and installations. We can provide onsite lead in water testing with approved EPA equipment. American Lung Association Trained and certified Radon tester. If requested, we have state of the art HD cameras for interior sewer and chimney scopes. ASHI BVI (Background Verified Inspector) the most extensive background in the business on criminal background, credit check background and work experience/resume verified. Heartland Home Inspection inspectors pride themselves on being prepared to handle all of your home inspection needs. Thank you for allowing me to inspect your potential new home.
Hank Sander, Licensed Home Inspector
Office: 708-785-3868  |  hank@heartlandhomeinspections.net  |  www.heartlandhomeinspections.net
---
Restoration Services – Byron Wooten
1-800 Water Damage of Southside Chicago
I'm a military veteran with over 20 years of experience in information technology. I'm currently the owner\operator of 1-800 WATER DAMAGE of South Side Chicago. 1-800 WATER DAMAGE of South Side Chicago specializes in water damage remediation.  I joined the 1-800 Water Damage franchise in 2020 focused on helping individuals restore their lives after an unexpected water emergency. I enjoy the business aspect where I'm in control of building a quality product with a well-respected franchise leader in the restoration industry.  We provide these services….
Water & Flood Removal             

Mold Remediation

Sewage Cleanup

Fire & Smoke Damage

Carpet, Tile & Grout Cleaning
Byron Wooten, Franchisee
Office: 708-785-3868    |   byron.wooten@1800waterdamage.com    |  www.1800waterdamage.com/southside-chicago 
---
Residential Real Estate – Kevin Polk
Keller Williams Preferred Realty
Kevin Polk is an Illinois Licensed REALTOR with Keller Williams Preferred Realty with over 20 years' experience in the urban planning industry. He has the knowledge and expertise to connect home buyers to home sellers and investors to opportunities. His services include finding and evaluating qualified properties; marketing properties for sale; ushering buyers through the home buying process of prospecting, selection, contract negotiation, inspection, and closure; and ultimately facilitating buyer/seller relationship through a closed transaction.
Keller Williams Preferred Realty is a service-oriented company that offers clarity to our clients in
facilitating one of the most important purchases of your life and is focused on growth, productivity,
profitability and building unbreakable lifelong bonds with likeminded clients.
Kevin was born and raised in the Englewood community of Chicago. He earned his Bachelor of Arts in Landscape Architecture from the University of Illinois at Urbana-Champaign. He currently resides in Homewood, Illinois with his family and believes in faith, education, and the pursuit of American Dream.
Kevin Polk – Real Estate Agent
Direct: 312-371-9769 |  kpolk73@gmail.com  |  kevinpolk.kw.com
Personal Services
---
Psychic Medium – Cheryl Rausch
Spirit Vision Studio
Cheryl Rausch is a psychic medium and visual artist who utilizes both her mediumship and creative abilities to connect with Spirit both in Heaven and on Earth. Cheryl founded Spirit Vision Studio with the purpose of giving a voice to the voiceless, most of all Spirit.
Her mantra is always that Spirit is love, and love is the component that connects us all. Cheryl is also an art instructor, animal & nature conservation advocate, and champion for women's empowerment with her ongoing online series called "Women of Substance.
Cheryl Rausch, Psychic Medium & Artist
Phone: 630-728-3039  |  cherylrausch@me.com  |  www.spiritvisionstudio.life
---
---