Member Categories
---
---
Business Services
Legal Shield, Identity Theft Protection, Prepaid Legal – Theresa Campbell
Go Small Biz
Theresa Campbell, Independent Associate, Go Small Biz                                
Phone: (708) 822-7521 | www.imcreatingdreams.com
---
Financial Services
Retail Banker – Laura Butolph
Inland Bank – Passion Integrity Service
Three words that sum up the commitment of my staff and I to our customers!
Inland Bank and Trust offers customers a friendly, local bank that is backed by the same kind of financial strength as larger banks. The goal we strive for every day is to deliver first-class banking services to all individuals, families and businesses within the communities we serve.
So while we pride ourselves on our friendly faces, we're able to take service to a much higher level – with a broad spectrum of deposit accounts, savings products and loans that are sure to suit your individual and business needs.
Laura Butolph, AVP Branch Manager, Inland Bank – A Bank Who Knows Your Name and Needs
Office: 708-579-4300 | lbutolph@inlandbank.com | www.inlandbank.com | 5456 South La Grange Rd. Countryside, IL 60525
---
Financial Advisor – Stephen Berenson
Wells Fargo Advisors
Stephen Berenson, Financial Advisor
Office: 708-226-2958 | stephen.berenson@wellsfargoadvisors.com |
---
Mortgage Specialist – Jeff Reichl
Marquette Bank
With 13 years of experience in lending, Jeff has the knowledge and expertise to find the right loan program and rate for you. Marquette Bank is a family owned, community bank – big enough to offer very competitive rates and a wide range of home financing options, but small enough to offer the personal attention you deserve.
Grant funds available for first time homebuyers
New Purchase Mortgage Loans with very low down payment options
No closing cost refinances available
Home Financing options include conventional, jumbo, construction to perm, FHA and Home Equity Loans/Lines of Credit
Jeff Reichl, Mortgage Specialist, Your Personal Mortgage Consultant for Life, Marquette Bank, NLMS #729566
Direct: 708-288-4480 | jreichl@emarquettebank.com | www.jeffreichl.com | Marquette Bank – Member FDIC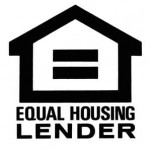 ________________________________________________________________________________________________________
Property & Casualty Insurance
American Family Insurance
"ALL YOUR PROTECTION UNDER ONE ROOF"
 With over 12 years in the insurance industry, Don has served as a licensed risk adviser helping to protect families and small businesses. As your American Family Insurance agent, he can offer you dependable auto, home, business, health and life insurance, as well as other insurance products. Whether your dream is just a glimmer or a more thought-out idea, it's there. Everyone has a dream and ours is to help you achieve yours.
Don was born and raised on Chicago's South Side. He received his Bachelor of Arts in Liberal Arts and Sciences from the University of Illinois at Urbana-Champaign. Don currently serves as the President of Oak Lawn Chamber of Commerce. He also serves on the board of directors for The Children's Museum in Oak Lawn. Above all, Don believes in faith, family, education, and all else that serves the advancement of his community and humanity.
Don Murphy Agency, Inc. (Serving IL, IN, NE, WI, AZ, GA & OH)
Office: (708) 229-1112 | Fax: (855) 891-0421 |dmurph2@amfam.com | www.donmurphyjr.com |
---
Health & Wellness
Chiropractor
Complete Rehabilitation, LTD
At Complete Rehabilitation our mission is simple: Get Well. Stay Well.
To help you Get Well, we utilize a combination of different disciplines including: chiropractic, physical therapy, massage therapy and acupuncture. This combination approach allows our office to treat a wide variety of musculoskeletal issues ranging from neck, back, shoulder and knee injuries to post surgical joint replacement and a variety sports injuries.
To help you Stay Well, the office offers six types of massage: Swedish, Deep Tissue, Sports (PNF Stretching), Scalp & Foot, Lymphatic Drainage and TMJ.
Dr. Michael Pinckney, Owner, Complete Rehabilitation, LTD
Office: 708-354-9599 | mick@CompleteRehabilitation.net | www.CompleteRehabilitation.net | 442 Sherwood Road, La Grange Park, IL 60526
---
Home Services
Realtor – Katrina Ladyga
@ Properties Residential Brokerage
Katrina Ladyga is your Southwest Chicagoland Real Estate Expert – a full-time REALTOR working with buyers and sellers and assisting them with their entire buying and selling process. Serving LaGrange, LaGrange Park, Western Springs, Brookfield, Countryside and surrounding suburbs. Katrina has a deep understanding of the real estate market. With meticulous attention to detail and an extensive personal and professional network, Katrina is committed to giving her clients everything they need throughout the real estate process.
Katrina has experience with all types of clients and properties, from first-time buyers in search of a condo to clients buying or selling luxury properties to short sales to relocations. Many of Katrina's clients are personal referrals and she has been fortunate to work with repeat clients over the years as their lives have changed so have their housing needs.
Katrina knows the soutwest suburbs firsthand; she has lived in the LaGrange area for 24 years. She has a passion for her business but also enjoys traveling, running, scuba, golf and just about anything outside. Contact Katrina for more information about the southwest suburban real estate market.
Soutwest Suburban Knowledge
Katrina Ladyga has 18 plus years real estate experience. She has served the area during the boom and bust years, and is still here to tell about it. Katrina is a seasoned negotiator specializing in LaGrange, Western Springs, Brookfield, Countryside and LaGrange Park communities.
Katrina helps families relocating from various parts of the country. She knows her way around new construction, single family homes, condominiums, rehabs, historical homes and resales. Call on Katrina for your real estate needs.
Katrina Ladyga, @ Properties Residential Brokerage
Office: 708-334-9675 | katrinal@katrinal.com | www.katrinal.com
_____________________________________________________________________________________________________________________________________
Home Inspector – Hank Sander
Heartland Home Inspections
Hank Sander, Licensed Home Inspector
Office: 708-785-3868 | hank@heartlandhomeinspections.net | www.heartlandhomeinspections.net
---
Personal Services