Member Categories
---
Business Services
Legal Shield, Identity Theft Protection, Prepaid Legal – Theresa Campbell
Go Small Biz
Theresa Campbell, Independent Associate, Go Small Biz                                
Phone: (708) 822-7521 | www.imcreatingdreams.com
Financial Services
Retail Banker – Laura Butolph
Inland Bank – Passion Integrity Service
Three words that sum up the commitment of my staff and I to our customers!
Inland Bank and Trust offers customers a friendly, local bank that is backed by the same kind of financial strength as larger banks. The goal we strive for every day is to deliver first-class banking services to all individuals, families and businesses within the communities we serve.
So while we pride ourselves on our friendly faces, we're able to take service to a much higher level – with a broad spectrum of deposit accounts, savings products and loans that are sure to suit your individual and business needs.
Laura Butolph, AVP Branch Manager, Inland Bank – A Bank Who Knows Your Name and Needs
Office: 708-579-4300 | lbutolph@inlandbank.com | www.inlandbank.com | 5456 South La Grange Rd. Countryside, IL 60525
---
Financial Advisor – Stephen Berenson
Wells Fargo Advisors
As a Financial Advisor, I have the ability and tools to develop comprehensive investment plans to help meet your financial needs and long-term goals. I'm a resource to clients needing informed investment advice with access to a broad array of company services, including economic- and investment-specific research, a breadth of investment platforms and access to ancillary services. Whether you are planning for retirement, your children's or grandchildren's education, the purchase of a home, or transitioning wealth for future generations, I can help you.
Stephen Berenson, Financial Advisor
Office: 708-226-2958 | stephen.berenson@wellsfargoadvisors.com |
---
Mortgage Specialist – Jeff Reichl
Marquette Bank
With 19 years of experience in lending, Jeff has the knowledge and expertise to find the right loan program and rate for you. Marquette Bank is a family owned, community bank – big enough to offer very competitive rates and a wide range of home financing options, but small enough to offer the personal attention you deserve.
Online Applications
Grant funds available for first time homebuyers
New Purchase Mortgage Loans with very low down payment options
No closing cost refinances available
Home Financing options include conventional, jumbo, construction to perm, FHA and Home Equity Loans/Lines of Credit
Closings Right in Your Home
Jeff Reichl, Mortgage Specialist, Your Personal Mortgage Consultant for Life, Marquette Bank, NLMS #729566
Direct: 708-288-4480 | jreichl@emarquettebank.com | www.jeffreichl.com | Marquette Bank – Member FDIC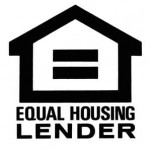 ---
Property & Casualty Insurance
American Family Insurance
"ALL YOUR PROTECTION UNDER ONE ROOF"
With over 12 years in the insurance industry, Don has served as a licensed risk adviser helping to protect families and small businesses. As your American Family Insurance agent, he can offer you dependable auto, home, business, health and life insurance, as well as other insurance products. Whether your dream is just a glimmer or a more thought-out idea, it's there. Everyone has a dream and ours is to help you achieve yours.
Don was born and raised on Chicago's South Side. He received his Bachelor of Arts in Liberal Arts and Sciences from the University of Illinois at Urbana-Champaign. Don currently serves as the President of Oak Lawn Chamber of Commerce. He also serves on the board of directors for The Children's Museum in Oak Lawn. Above all, Don believes in faith, family, education, and all else that serves the advancement of his community and humanity.
Don Murphy Agency, Inc. (Serving IL, IN, NE, WI, AZ, GA & OH)
Office: (708) 229-1112 | Fax: (855) 891-0421 |dmurph2@amfam.com | www.donmurphyjr.com |
---
Health & Wellness
---
Home Services
Home Inspector
Heartland Home Inspections
Hank Sander, Licensed Home Inspector
Office: 708-785-3868    |   hank@heartlandhomeinspections.net
http://www.heartlandhomeinspections.net
---
---